Submitted by

Gastheer

on Mon, 07/06/2015 - 4:36pm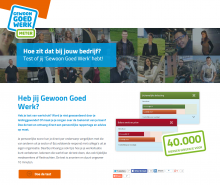 More than 40.000 people have filled in the Dutch decent Work survey (Gewoon Goed Werk-Meter), compiled by FNV, the largest Dutch worker's union. All these people have received an instantly made personal report on their opinion on their working conditions. When we started this project some years ago, we were not aware to what proportions this project would grow.
We have had several version of the survey online, variants for people in different sectors or organisations.
TNO, the Dutch organisation for Applied Scientific Research validated this survey twice (once before the start, the second time after some serious changes), so we can say that that the survey really measures what it should measure: "what do I think of my working conditions/relations and how does this compare to others in my organisation, my sector and in Netherlands in total?"
This is a projects that we are really proud of.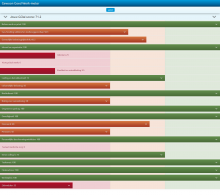 Example of the survey (Dutch)